Are you looking for a great place to get delicious homestyle cooking? If you're craving a truly authentic diner-style experience, Grumpy's Restaurant is the place to go. With three convenient locations around Florida, Grumpy's serves mouthwatering American and Southern-style food for you and your family to enjoy.
About Grumpy's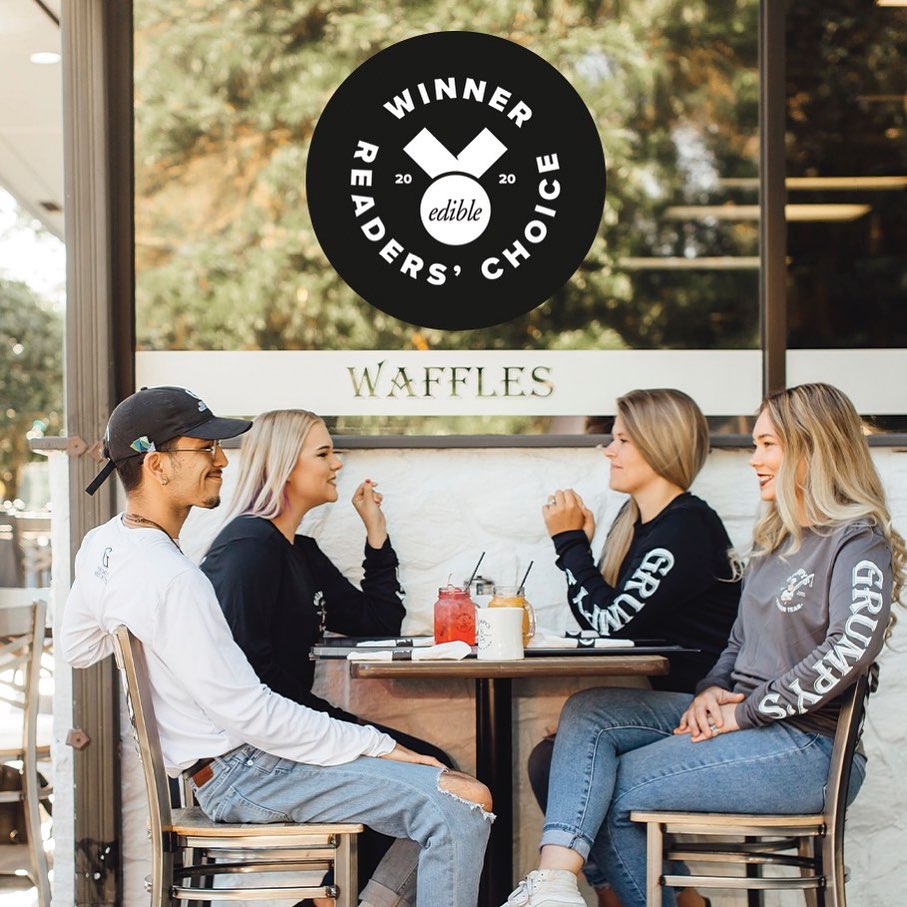 ?Grumpy's is the realization of a dream for the owner and head chef, Grumpy. A former U.S. Navy cook, he opened the restaurant in 1999 after he retired from military service. The flagship restaurant is conveniently located in Orange Park, and there are locations in Middleburg and The Fountains. A fourth restaurant is set to open in Wildlight in 2021.
Grumpy brought his commitment to serving his community and his love for food into the everyday operations at the restaurant. The family-friendly diner atmosphere, excellent food, and endearing Southern hospitality have made Grumpy's the place to be and a beloved dining spot for locals and tourists alike.
Open for breakfast, lunch, and brunch Monday through Sunday, Grumpy's offers a great combination of comfort and quality. Both the restaurant and the head chef are highly decorated, with a slew of awards that include Jacksonville's Best Overall Restaurant, Trip Advisor's Certificate of Excellence, and Neighborhood Favorite by Nextdoor, just to name a few.
The Experience
?When you go to Grumpy's, you'll always get traditional Americana at its best. You and your family will feel at home in the diner-style atmosphere. Don't let the name deter you, either—you'll be greeted by friendly, smiling faces offering exceptional service. Grumpy's is all about your comfort. The hungry-person portions are a great value, as you'll find they aim to satisfy those hearty appetites. You won't be leaving this restaurant feeling grumpy!
The Menu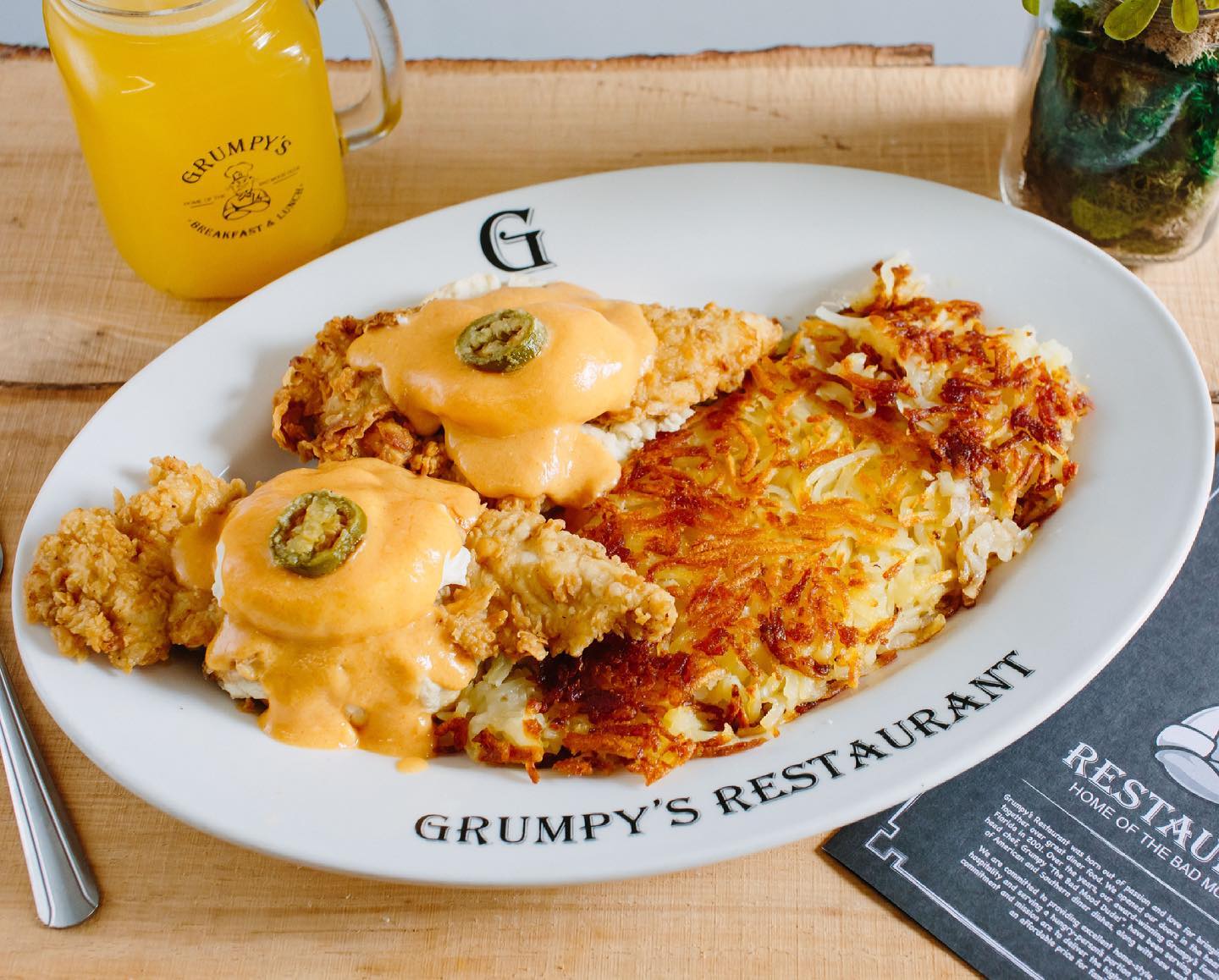 Grumpy's offers a variety of breakfast, brunch, and lunch meals for you to choose from. Whether you like your eggs fried or poached or you're an eggs Benedict or omelet lover, the breakfast menu has got you covered. With sausage, pancake, oatmeal/grits, and breakfast wrap selections, you'll get a great start to your day.
The lunch menu includes fish and chips, steak and potatoes, burgers, sandwiches, soups, salads, and meatloaf. You can also choose from a wonderful variety of sides for the perfect complement to your meal.
There are also daily and weekly chalkboard specials available. Their beverages range from juice and soda to tea, hot chocolate, and signature coffee. It's comfort food at its absolute best.
---
Visit Grumpy's
The Grumpy's flagship restaurant is found on Kingsley Avenue in Orange Park, and there is also a location in Middleburg. Hours for both locations are from 5:30 a.m. until 2 p.m. every day of the week. New spots in St. John's and Wildlight are planned for 2021.
To find out more about Grumpy's Restaurant or to see what other customers have to say, check them out on Yelp andFacebook.